SBAF is a leading quality management system provider that helps companies to comply with industry quality management principles
Quality management has become an increasingly important qualifier for going after government contracts. SBAF is a leading quality management system provider that helps companies comply with quality management principles.
Implementing a quality or environmental management system that will meet the standard's requirements and your company's to registration takes a great deal of knowledge of the standard, and how it applies to your operation.
It is true that a company can achieve certification without the assistance of a knowledgeable consultant. However, by utilizing a firm like SBAF, you eliminate the cost for what could be weeks of training, followed by many months of implementation spent second guessing what the auditor will be looking for.  For someone that has not been through the process, it may take a year or two to prepare an organization for registration.
Our approach reduces expensive training costs and hours of employees' time, allowing them to remain productive in their respective jobs. Our core competencies have revolved around providing our clients the tools to be successful in government contracting.
With increased demand and requirements for basic quality management certifications, SBAF is assisting organizations achieve improved business performance through the application of process management and related methodologies.
We assist our clients to achieve and maintain certification of their management systems to international standards such as ISO 9001, 14001, 20000,  22301 and 27001. Clients choose us for our expertise, practical experience and common-sense approach.
ISO Certification Support
Small Business Advisory Firm (SBAF) provides independent consulting services to organizations which need comprehensive hands on support to achieve readiness status for ISO certification and compliance.  We are also business people. Therefore, it's our goal to help you minimize your expenses. We are proud to offer the best prices possible.
SBAF provides the following for companies interested with initial ISO implementation:
Provide virtual strategic planning sessions
Training of employees
Free phone support
Writing of the Quality Manual (includes procedures and forms)
Manuals customized to your organization
Perform internal audits
Assistance with registrar (the ISO auditing firm) selection
Become certified within 6 months or less
Certification Fundamentals
Driving improvement is a constant challenge for organizations. For those interested in pursuing federal contracts, it is becoming mandatory for organizations to achieve certification to ISO and other industry standards. Failure to seek certification and implement recognized best practices can preclude your ability to bid on federal projects.
SBAF supplies you with the technical and business expertise to simplify that challenge, regardless of the business you're in. A Management System program offers a step-by-step approach aimed at providing you with confidence in your system's capability to meet the needs of the organization and your customers. This process addresses the philosophies of good management practice covered by the ISO standard.
In addition, the unique SBAF Business Assurance approach helps your business gain an edge by turning the assessment process into a powerful management tool for continuous improvement. By understanding what really matters to your organization and stakeholders, we can help you improve your management system. This has a direct impact on your Quality Systems and promotes a healthier bottom line for your entire organization.
4 Simple Steps to Certification in 4 Months or Less
As SBAF assists you in learning the basics of the ISO requirements, we will help you prepare the required documentation, quality manual, and documented processes.
ISO certification can be achieved simply and affordably by small businesses with our expert consultants and our online training.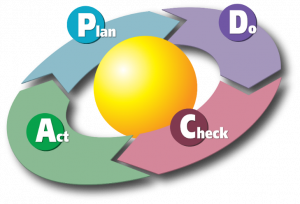 Capability Maturity Model Integration (CMMI)
SBAF's CMMI consulting services are designed to fulfill the demand for effective CMMI-based process improvement. We provide professional guidance for business executives, software developers, and project support personnel who are responsible for creating and delivery value to customers by delivering systems and software. We strongly believe that the process any business adopts determines the quality of its products and services.
CMMI is a process improvement model that is implemented in the organizations to improve the performance and quality of the organizations processes and to establish standardized processes, achieve consistency in teams. CMMI process improvement model helps in defining the processes, identifying their strength, weakness and opportunity for improvement in the processes.
CMMI have three models each of which have different areas of interest:
By adopting the Capability Maturity Model Integration (CMMI), you can systematically improve the performance of your business. CMMI is based on building capabilities. A capability is anything your business does that brings desired results.
When you participate in our training programs and we help you implement CMMI-based process improvements, you'll enjoy the following results:
Reduced re-planning and re-work
Higher efficiency due to consistent results from all business units
Improved knowledge about your processes so you can track and control them effectively
Fewer hours needed for training
Faster knowledge transfer for new workers
Improved product quality due to a lower number of defective products
Higher level of worker productivity
For software and systems development teams, our CMMI process improvement and training programs help raise efficiency and improve software and systems quality. We'll help you document best practices and make them available to every part of your organization.
SBAF CMMI Consulting involves guidance, training, process development to implement the CMMI Model in the organizations in order to standardize and improve their processes. The SBAF CMMI Consulting teams act as trainers to build competencies to achieve process improvement goals in a manner that is maintainable and enduring. SBAF CMMI Consulting provides efficient and effective process improvement plans and gives the capability to the staff to extend and maintain the business processes in the organization in the current scenario and in the future.
What Steps Do We Take to Help You Implement CMMI Successfully?
Set realistic implementation goals
Get the full support of senior management
Help communicate the importance of implementation to the company
Show how CMMI will have a positive impact on everyone
Hand over the responsibility of the implementation to the appropriate person
Set up process improvement groups
Define the position of the company with respect to its documented processes
Create new documentation of the organization's processes
Prepare for the CMMI appraisal
Perform the CMMI appraisal
Successful implementation of Capability Maturity Model Integration can help your organization deliver high-quality products and services at a lower cost, yielding greater customer satisfaction. Our CMMI consulting experts are eager to deliver the benefits of this integrated process improvement system to your organization.
Schedule a free consultation
In CMMI ML1 organizations meet the intent of Practice Area(s), but practices are not fully implemented and usually are reactive in addressing issues.